Executive Protection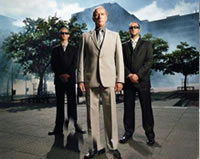 We offer a full range of the most sophisticated protection currently available. A detailed threat assessment will be carried out, the appropriate, most cost-effective security counter-measures will be put in place and reviewed on a regular basis to ensure that they remain appropriate to the changing levels of threat.

Hostage Negotiation & Rescue Operations
In the event of kidnap by terrorist or criminals or an illegal detention by a foreign government we are able to offer professional assistance in the resolution of the problem in such a way as to maximize the chances of a safe release or rescue of the victim(s).

Staff & Medical Evacuation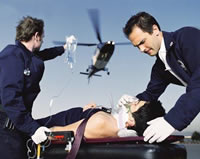 We can assist in the preparation of evacuation plans. However, our experience is that no matter how good the plans are, when they need to be executed, circumstances have changed and there is generally a need for expert leadership on the ground to guide personnel through the evacuation. This may involve dispatching specialist airborne or seaborne rescue teams and setting up asset protection teams to protect valuable assets abandoned during the evacuation.
Sensitive Shipments Protection
Be it nuclear waste for reprocessing, toxic material or high value cargo, we are able to offer a full range of protective services from the planning of routes, specially through sea lanes frequented by pirates, to the provision of protective teams on board vessels and at ports of call.

Off Shore Oil & Gas Platforms Protection
Many of our teams have extensive experience in the protection of offshore rigs and platforms from terrorist attacks in high-risk parts of the world. These skills can be harnessed to security and evacuation procedures and to the protection of high value volatile assets during periods of political and civil unrest.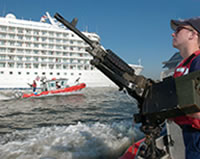 Maritime Security At All Levels
We are able to offer security solutions to all forms of maritime operations from shipping to stevedoring, warehousing and transportation. Vessel security and safe passage through pirate infested areas is one of our specialties.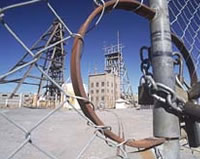 Mining Security
Our teams have experience in the protection of high asset value mining operations around the world, especially in war ravaged areas. In addition we are experienced in the protection of executives working for mining companies who attract special hostile attention from insurgent groups.

Corporate Physical Assets Protection In Hostile Environments
As globalization accelerates more and more corporations find themselves operating in locations in medium and high risk parts of the world, remote from their headquarters. In the case of a major crisis occurring we have teams ready for immediate dispatch to: Assess the situation on the ground, Establish communication networks, Assist in the protection & evacuation of personnel, Asset Protection

Crisis can be the result of political or civil instability or natural disaster such as earthquakes,
tsunami, bushfire, floods, etc.

Confidentiality
Security Group's projects are generally sensitive in nature and, therefore, we apply strict rules of confidentiality to our work and client relationships. These rules are reflected in our contractual obligations, corporate code and employment terms. Our code of confidentiality is absolute. Our security procedures are rigorously enforced to ensure protection both for the client and ourselves. As such, we do not divulge the names of our client or their location apart from generic geographical location solely for the purpose of referencing.

---
We maintain a "No Media" policy for our own, but more importantly our client's protection. We do not vary from this criterion under any circumstance or for any reason.